Whether your doctor prescribed you the wrong medication for your illness or misdiagnosed your condition, you may have a case of medical malpractice. Medical malpractice laws in Texas differ from laws in other states, but many main factors remain the same. Understanding what constitutes medical malpractice, how to prove negligence, and how to file a medical malpractice claim in Texas can help you obtain compensation for damages.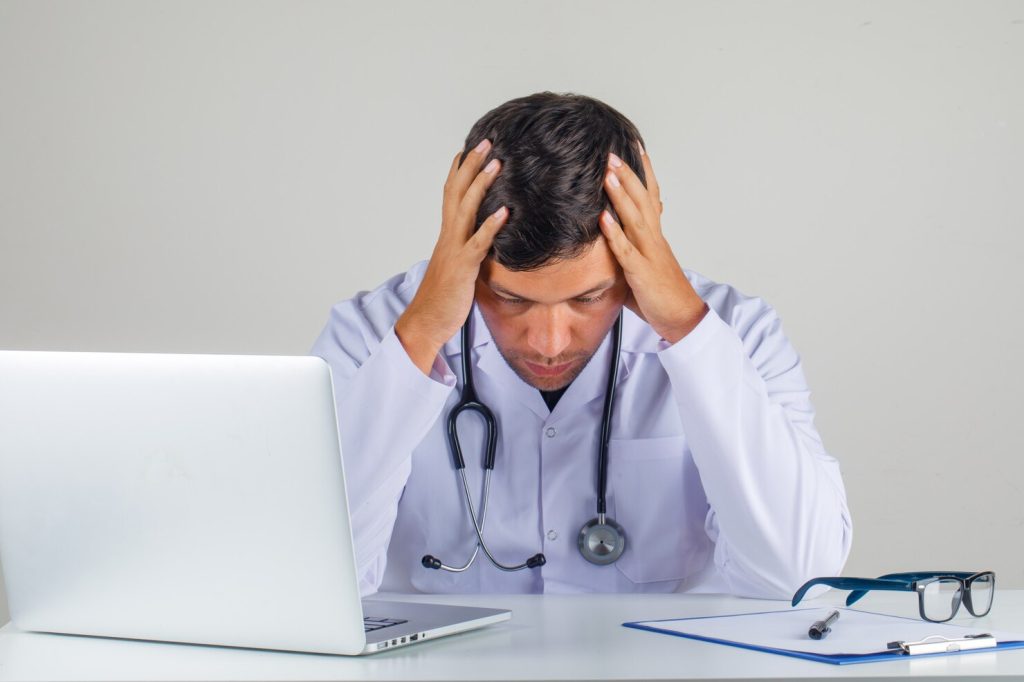 WHAT IS MEDICAL MALPRACTICE IN TEXAS?
Any form of harm a healthcare professional inflicts on a patient during the course of treatment is considered medical malpractice. For grounds of a medical malpractice lawsuit, however, the injured party must prove that the healthcare professional's action or inaction was negligent and that this negligence caused an injury.
Proving your healthcare practitioner made a mistake is not enough to demonstrate a medical malpractice claim. The mistake must have been negligent or reckless in nature and be the direct cause of an injury. For example, the courts may not consider a doctor misdiagnosing terminal cancer medical malpractice since the outcome would have remained the same even with a correct diagnosis. Since the misdiagnoses caused no injury, it is not malpractice.
However, if a doctor misdiagnoses a treatable form of cancer, the condition can worsen due to lack of proper treatment. This is especially true for fast-spreading forms of the condition, such as colon cancer. Most patients with malignant cancer have a much better chance of surviving if it is properly diagnosed before it has time to spread to other parts of the body.
Other common forms of medical malpractice include:
The consequences of medical malpractice range from minor to deadly. As long as the victim can prove his or her injuries are the direct result of someone else's negligence, he or she may be able to win compensation for medical expenses, pain and suffering, mental anguish, lost wages, and other punitive and compensatory damages.
WHO IS RESPONSIBLE FOR MALPRACTICE?
Depending on the situation, the court may hold different people involved in the medical malpractice case responsible for resulting damages. When employees of the hospital cause the injury, such as nurses or maintenance crews, the courts will hold the hospital strictly responsible. Most doctors, however, are independent contractors and not employees of the hospital.
If an independently contracted physician caused your injuries, you can sue the individual but not the hospital. If a drug caused your injuries, you may be able to sue the manufacturing company if the drug itself was defective, the distributor, or the physician who prescribed the drug. Your lawyer can help you identify the party responsible for your injuries.
HOW TO FILE A MEDICAL MALPRACTICE CLAIM IN TEXAS
Medical malpractice lawsuits can be complex and difficult to prove. You need the help of experienced malpractice lawyers to file the proper paperwork in time to take your case to court. Texas has a two-year statute of limitations after the malpractice incident or two years after the realization of an injury to file a claim. Seek legal help the moment you suspect medical malpractice. The faster you do so, the faster your case can develop—and the sooner you can receive compensation.
If you are ready to file a medical malpractice claim in Texas, contact Ted Smith Law Group, PLLC, for a free case evaluation. We have helped victims of medical malpractice recover damages for injuries caused by others' neglect and carelessness. Let our 40+ years of experience benefit you and your family during this difficult time so you can focus on healing.